About Me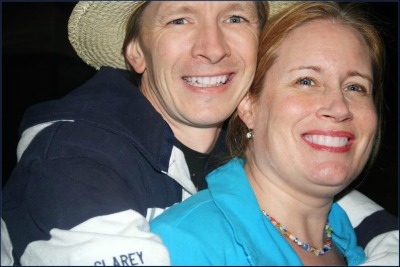 Well hello there. Welcome to my cozy nook on the web. It was nice of you to drop by. My name is Trina. That is me in the picture along with my remarkable husband. We have 3 fabulous kids, 2 lovable fur-balls (a.k.a. cats) Kody and Kojak and we all live merrily in Nova Scotia, Canada.
My Home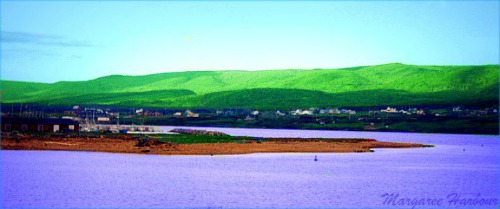 Here is a quick peek at the area my family and I live in. We live in a beautiful rural area with the ocean up the road, mountains all around us, and local wildlife at our back door. We are surrounded by beauty everywhere we look. I am a huge fan of nature and the regal beauty it provides everyday so I am as comfortable as a bug in a rug here.
Things I Love To Do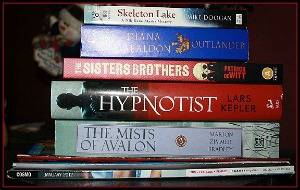 If I am not busy making some crafty thing you can find me with my nose buried in a book (or my Kobo Vox). Those are my all time two favorite hobbies although I must admit I spend a lot of time on the computer nurturing and caring for this website.
I adore spending time with my family and my in-laws (my in-laws ROCK!). There is never a shortage of smiles, laughs and love when we are together.
Arts and Crafts
One of my favorite things to do is make crafts. I can't remember a time when I didn't love crafts and creativity. To me, art feels like magic. It allows me to change the appearance of things and create something new and beautiful.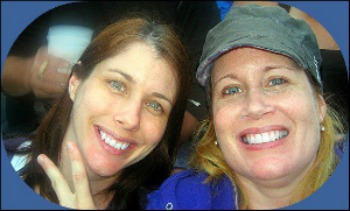 My sister shares that love of art and that is something that binds us close together. We were both born artsy-fartsy and our love of art has grown with us. That is me and her in the picture. It was taken at the U2 concert we went to in the summer of 2012.

I have done a lot of different types of art throughout my lifetime. Some I was good at (cross stitching) and some I wasn't (knitting). Some types I enjoyed (making bulletin board displays and crafting with kids) and others just weren't my cup of tea (sewing). I just learned about Bunka Embroidery and I am dying to try that. Art provides a new learning experience for me every day and I enjoy every moment of it.

I have been making crafts with my own children since they were wee little people and I have passed my love of art onto them. We have had a lot of good times making crafts together and those times have created memories we will have for a lifetime. Those are my three silly goofballs in the picture below.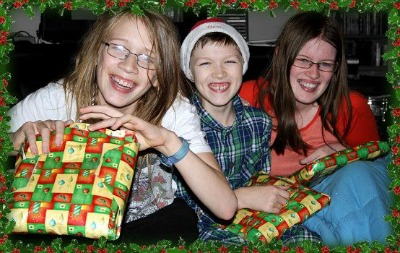 Ho! Ho! Ho! It's Christmas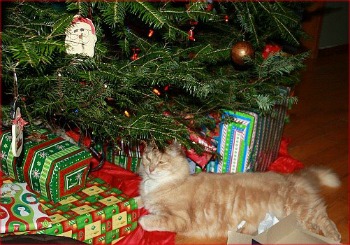 My favorite holiday is Christmas. I confess that I am not a fan of snow, ice, and the cold though. But as much as I dislike them I can't imagine having Christmas without them. I do love a white Christmas.
As you can probably tell from the picture above of my kids and the picture on the side of one of my cats, my whole family loves Christmas. And if you look closely at the ornament on the tree you will see that it is handmade. My love of crafting meshes perfectly with my favorite festive holiday and that is where the idea for Christmas Crafts Nook came from.
Now I would like to share my love of crafting, family, and Christmas with all of you. So get comfy and enjoy the time you spend at Christmas Crafts Nook.