Country Christmas Crafts

*Adding warmth with simple art project ideas*
Country Christmas crafts will give your home that warm feeling of a traditional holiday.  Warmth from the fire, good smells from the kitchen, and cheerful family voices.  The feeling that everything is right in the world and that you have the best family in the world.
Adding country warmth to your holiday decor is easy so welcome guests to your home this season with some of the easy Christmas craft ideas you see below.

Country Christmas Decorations to Make

* If you see a Country Christmas craft you would like to try, click on its picture and you'll be taken to a step-by-step tutorial that will show you how to make it.
---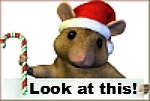 If you have a country Christmas craft that you would like to share with everyone then please contact me and I will certainly post it (with full credit going to you for your craft, of course).
---

Natural Christmas Decorations

Using the beauty Mother Nature supplies us with is an easy way to make rustic Christmas decorations. Go for a walk and enjoy looking at the natural beauty all around you and then collect some of it to incorporate it into your holiday crafts. 
Are you a little stumped as to how you can do that?  What kind of things would you use to make natural Christmas decorations?  Well, you can use things like small trees, twigs, greens (like leaves and vines), pine cones, and berries.  Let your imagination lead the way and you'll soon be creating simple beauty of your own.

Crafts with Fabric

Fabric has traditionally been used to make some of the best Christmas decorations.  This was true in colonial times and it still holds true today.  Fabric is used to make things like homemade Christmas garland, cool countdown calendars, decorative wreaths, unique wall art, and rustic Christmas ornaments, as well as many other beautiful items.

Remember that there are many different kinds of fabric you can use to make elegant Christmas crafts.  To name a few there is:
aida cloth
felt
denim
velvet

So don't feel restricted to just one type of fabric.  Go with the flow, get creative and have some fun. 

Household Items

Don't spend a fortune buying primitive decorations.  You can use items from within your own home to make stunning Christmas decorations that embrace the country style.  Items like:

baking pans, cookie cutters, food
clothespins
baskets
flowerpots
buckets and pails

Find the 'country girl' within yourself and unleash your creativity.  Embrace the spirit of Christmas and let your imagination lead the way.

Warm and cozy, yummy smells.
Loving stories and memories to tell.
Little children run and yell.
What a country Christmas does foretell.