Wood Craft Ideas

*Beautiful wooden Christmas crafts that are easy to make*
| | |
| --- | --- |
| | Easy wood craft ideas are what you are looking for if you want to incorporate the majesty of wood into your holiday decor.  And guess what ... that is exactly what you will find here.  Take a look around and have fun making some (or all) of the crafts you see below. |

Wood Crafts
* If you see a craft  you would like to try, click on its picture and you'll be taken to a step-by-step tutorial that will show you how to make it.
---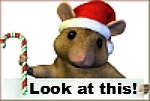 If you have some wood craft ideas that you would like to share with everyone then please contact me and I will certainly post them (with full credit going to you for your craft, of course).
---

Easy Wood Crafts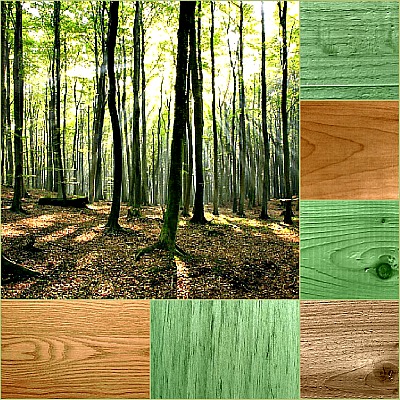 Yes, there are some craftsmen who can do superb things with wood (like my brother-in-law), but I am not one of them.  The crafts you will find here will be very simple and require few materials. I am an every-day Joe who happens to have a love for all types of wood and adore handcrafted wood items.

I think my love of wood working began many years ago. I bought a small antique trunk at a flea market for $10. It was pretty beat up but I knew it could look awesome so I showed it to my dad. He and I decided to fix it up.
We washed it, sanded it, painted it and varnished it. We then added some red velvet to the inside of the chest and added a new lock. The end result was amazing and I still use that chest to this day. My dad and I took something I had bought for $10 and turned it into something outstanding.
That is when I realized you don't have to be a master wood craftsman to make things out of wood.  Now I like to take any scrap of wood I can find and turn it into something decorative. Anyone can do it,  just take a look above at the beautiful Christmas decorations my sons made in school.

Wood Working Tips

Saws, planers, hammers, measuring tapes, etc... that is all stuff used for working with wood - but it is used by people much more skilled than me.  I am a crafty person and I like scissors, glue, paint, paper, sparkles and stuff like that.


So here are some personal tips for those of you who love wood craft ideas:

| | |
| --- | --- |
| | know a little bit about the type of wood you plan to use.  Some woods will absorb more paint than others and may require more coats to finish the craft. |
| | |
| --- | --- |
| | whether you buy your wood at a craft store or find it in a scrap pile, make sure it is clean and completely dry before you start any craft. |
| | |
| --- | --- |
| | watch out for splinters!  Keep a pair of tweezers close at hand. |
| | |
| --- | --- |
| | And most importantly relax and enjoy what you are doing. |
Keep those tips in mind, grab your craft supplies, let your Christmas spirit shine, and start making the free wood crafts you see above.
Oh, the chores to contemplate.
Take the kids to the lake,
wooden Christmas decorations to make,
yummy goodies to bake,
I'm not superwoman for goodness sake!