Picture Frame Art

*Easy Christmas art projects anyone can make*
Picture frame art is an easy and inexpensive way to make homemade Christmas decor or sentimental Christmas gifts.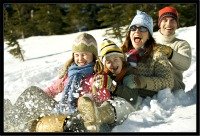 Why spend lots of money buying overpriced decorations and random gifts?  You can easily make your own elegant Christmas decorations and loving presents.  Check out the free holiday craft ideas below and see how much fun it is to create beautiful decorations and make heart-felt tokens while saving money at the same time.

Picture Frame Ideas

* If you see a craft you would like to try, click on its picture and you'll be taken to a step-by-step tutorial that will show you how to make it.
---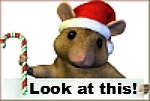 If you have a picture frame craft that you would like to share with everyone then please contact me and I will certainly post it (with full credit going to you for your craft, of course).
---

Where can I find them?

Where can you find a picture frame to use for crafts?  I suggest you peruse the frames at any bargain store.  You'll definitely find some cheap picture frames that would be great for any crafts you plan to make.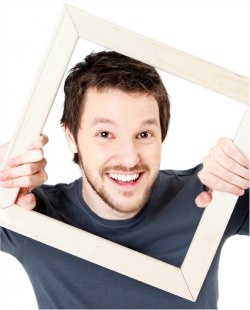 Or you could grab a friend and go to a local Flea Market or Yard Sale.  Have fun with your friend going through all the items that are for sale and compete with one another to see who can find the best picture frame for the best price.

No matter where you go hunting for inexpensive picture frames remember that crafts are meant to be fun.  So don't get stressed out while you are shopping, enjoy yourself and relax.

What can you tell me about them?

Needless to say, picture frame art requires a picture frame.  What sizes do photo frames come in?  What colors and shapes?  Well...

a picture frame is something you use to protect and display artwork.
they come in all shapes, sizes, color and materials.
they were traditionally made out of wood and wood remains to be the most common today.
you can find picture frames made out of silver, bronze, aluminum and plastics.  However, if you are creative I'm sure you could make picture frame art using almost anything.
gilding is a technique where fine gold powder is applied to a frame to give it a thin coating of gold.  This technique is commonly used, especially on wood.
picture frames can be found in many different shapes but square and rectangular are the most common shapes.
be aware that photo frames are usually measured in inches, not centimeters.
there are many different sizes of frames you can use when making

crafts using photo frame

s.

For example, a small picture frame could measure 3 x 5 inches or 3 x 3 inches.  A medium could range from 4 x 6 inches to 6 x 8 inches.  Large frames can be from 8 x 10 inches to 9 x 12 inches.  And you can even buy frames that are extra large and poster size.
Don't worry if you can't find the exact size you want because picture frames can be custom made to fit just about anything.

Why use them for crafts?

Why make picture frame art?  Well that's easy.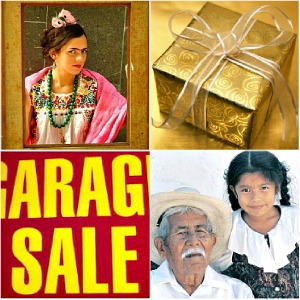 they are easy to work with and can be bought quite cheaply.
they can be used by both children and adults to make festive holiday crafts.
you make awesome Christmas gifts using photo frames.
and the frame can protect and beautifully display your creative artwork.
Have I convinced you yet that photo frames are awesome to use to make Christmas crafts?  I think I probably have so fa la la la laaaa your way to finding inexpensive picture frames now.
I have a totally bare wall,
there is nothing hung at all.
Ah ha, I'm so smart,

it's time to make picture frame art.
| | | |
| --- | --- | --- |
| | Home ← Picture Frame Crafts | |