Recycled Crafts

*One man's junk is another man's treasure*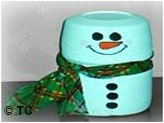 Recycled crafts are an excellent way to give the gift of giving at Christmas time.  Give the environment a break, give your pocket book a break, and at the same time create stunning Christmas decorations for your home or to give as gifts. Take a look at the trash to treasure craft ideas below and give yourself an eco holiday this year.

Trash to Treasure Crafts

* If you see a craft you would like to try, click on its picture and you'll be taken to a step-by-step tutorial that will show you how to make it.
---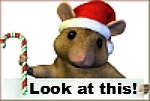 If you have any recycling crafts for Christmas that you would like to share with everyone then please contact me and I will certainly post them (with full credit going to you for your craft, of course).
---

Why Should We Recycle

Trash to treasures, upcycling, green, eco friendly, repurpose, recycle, salvage, reuse, environmental. It doesn't matter which term you use, taking something old and used and transforming it into something new and beautiful is an exhilarating experience.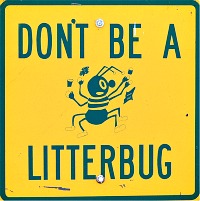 So it feels good to recycle stuff and use it to make Christmas crafts.  So what?  What other benefits are there to recycling?  Well, there are many benefits to recycling.  Let me tell you a few.
| | |
| --- | --- |
| | If we choose to reuse items instead of throwing them out we are reducing the amount the garbage taken to landfills. |
| | |
| --- | --- |
| | By reducing the amount of garbage we send to the landfills we are helping to cut back on pollution. |
| | |
| --- | --- |
| | Recycling used materials allows us to cut back on having to use our natural resources. |
| | |
| --- | --- |
| | Where does all our recycled stuff go?  By recycling we are creating a need for recycling depots and that means work.  So recycling leads to job opportunities. |
| | |
| --- | --- |
| | And recycling saves money - lower costs of manufacturing new materials, it is less expensive than waste collection, and by reusing items we are saving ourselves a trip to the store. |
And those are just a few of the benefits.  If you go to Google and do a search you will find many more reasons why you should recycle.

How to Reuse

Recycling is a good habit to get into and you should always choose to reuse instead of throwing things in the garbage.  My favorite way to reuse things is by using them in crafts.   Recycled craft supplies are everywhere in your house.



batteries
aluminum cans

paper

newspaper
Christmas cards



toilet paper rolls

cds
picture frames

cardboard
milk jug



wine bottles
jars

styrofoam
crayons
toys
And the list goes on.  If you use your imagination and creativity you can find another use for just about anything you were going to throw away. So this Christmas be eco cool and choose to reuse.  Who knows, being eco friendly might just put you on Santa's 'nice' list.
Christmas time is nigh
and Christmas spirit have I.
Recycled crafts I'll give a try,
so I can decorate for that Santa guy.